Best Rolled Ice Cream in Toronto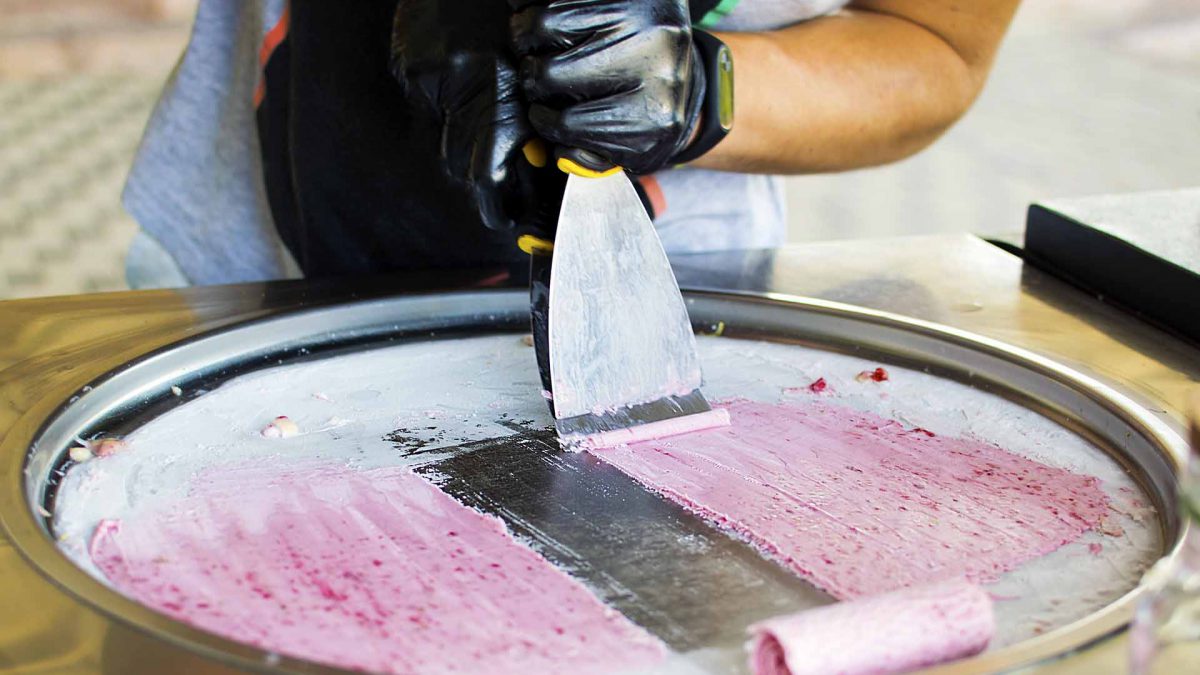 Hand Made Rolled Ice Cream
We at Roll Me Up have made the commitment to serve the best tasting ice cream and hand made rolled ice cream Toronto has ever tasted! We have came a far way since our opening but it is important to understand the history of this delicious, simple dessert!
Where Rolled Ice Cream Was Founded?
Rolled Ice cream originates from the street of Thailand dating back to 2002. This was a popular street dessert that workers, students and every day people enjoyed. The simpleness of ingredients and process made it a quick and delicious street snack. Originally the dessert was known as stir fried ice cream by the locals in Thailand. This trendy dessert was then picked up by the west in the late 2010s and has become a very popular dessert for Americans and Canadians. We at Roll Me Up fell in love with the easy, fun and delicious dessert and have made it our goal to be provide the best Thai inspired rolled ice cream in Toronto.
Range Of Variety
Topping of Your Choice!
What makes rolled ice cream so unique is the ability to completely add any toppings you want to change the flavour and the way it is prepared. To make rolled ice-cream you pour your cream with toppings onto a freezing cold pan in which you can use thongs to hand make the ice cream.
Twist
Topping of Your Choice!
At Roll Me Up our commitment to serving the best rolled ice cream in Toronto can only be fulfilled by using only fresh, high quality ingredients and curating an innovative menu. We distinguish ourselves by creating unique flavors that stay true to the original rolled ice cream taste. These flavors include our
Paan King – Vanilla ice cream base mixed with paan masala & drizzled with paan sauce
Kesar (Saffron) Pistachio – Pistachio ice cream base, topped with sliced pistachio cardamom powder, whipped cream & drizzled with saffron (kesar) sauce.
Visit Roll Me Up in Toronto
Don't just take our word for it visit us to try the best rolled ice cream in Toronto! We also serve delicious hand made milkshakes, bubble waffles filled with ice cream of your choice and cheesecake factory cheesecakes.