BEST THAI ROLLED ICE CREAM
A Delicious Array of Creamy Cheesecakes, Milkshakes, Thai Rolled Ice Cream, Bubble Rolled & Belgian Waffles in Toronto, Markham & Pickering

We use freshly cut fruits & ingredients sourced locally in Toronto to ensure our customers have the most delicious and fresh rolled ice creams and shakes.

Our rolled ice cream is made fresh to order, when combined with our toppings you are guaranteed to have one of the most delicious ice-creams.

We have some of the most famous and unique flavors including Ferrero Rocher, Strawberry Cheesecake & S'mores at all our locations.
OUR RECOGNITION
We have been recognized by top platforms and directories for our exceptional offerings and customer service.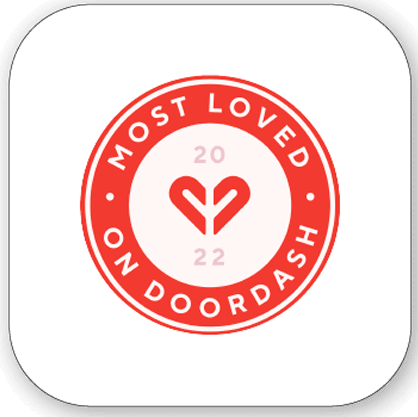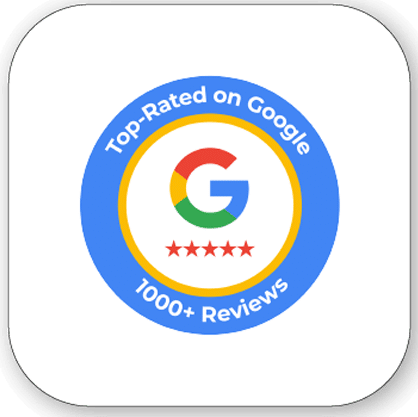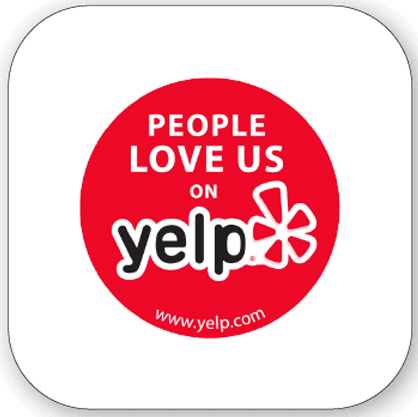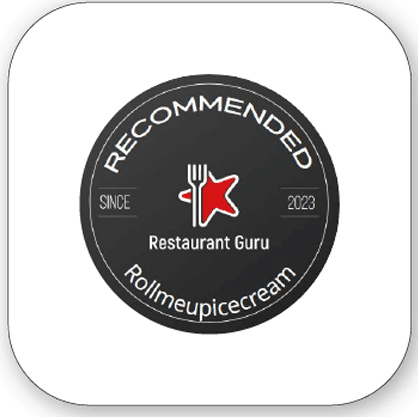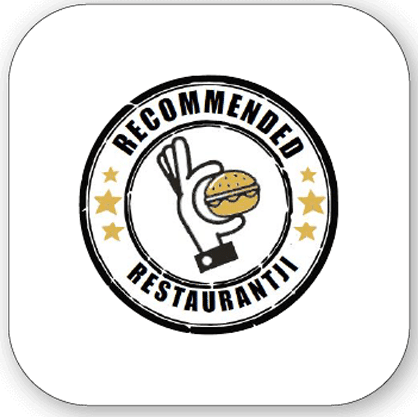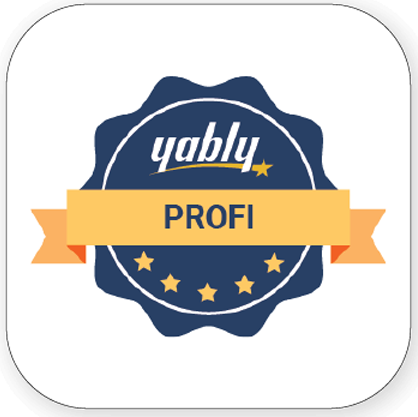 MAKE IT YOUR OWN

HEALTHY
FRUITS

DELICIOUS
SAUCES

WHIPPED
CREAM

MOUTHWATERING
TOPPINGS
ROLL WITH US
JOIN THE CONVERSATION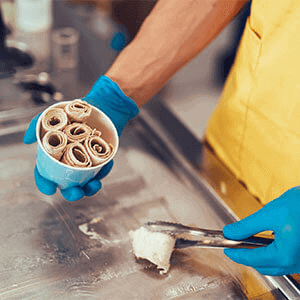 GET THE BEST THAI ROLLED ICE CREAM IN TORONTO
Lighten up your summer blues with refreshing flavors of your favorite Thai rolled ice cream only at Roll Me Up Ice Cream & Dessert. Our delightful rolled ice creams, milkshakes and bubble rolled waffles are prepared from the freshest and locally produced organic ingredients.
Customise your flavors with our carefully crafted, creative and handpicked healthy fruits in season, delicious sweet sauces, freshest whipped cream and mouth-watering toppings, cones, or simply gobble it up. Check out our exclusive menu, place your order online, or simply visit any of our locations.
Make every moment delightful and unforgettable with our exclusive dessert shop.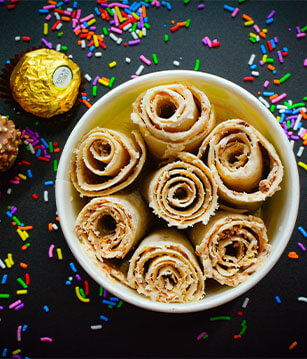 EXPLORE THE WONDERFUL WORLD OF ICE CREAM ROLLS
For a truer and sensational Thai roll ice cream, we prepare the frozen dessert on a cold steel surface. The sweet, milky base with fresh and creative topping makes Flavour even better and more tempting. We have a wide range of Rolled Ice Cream Machines; Ingredients & Supplies that makes us better in every way.
Our ice cream specialists are certified and professional chefs to ensure your experience remains unique, creative and delightful that prompts you to come back for more. When it comes to serve the best Thai ice cream, milkshakes, bubble-rolled waffles and cheesecakes, nothing beats us for we promise delivering a mood turning, cool and fresh product to double-up your joy.
Explore our menu to find out more.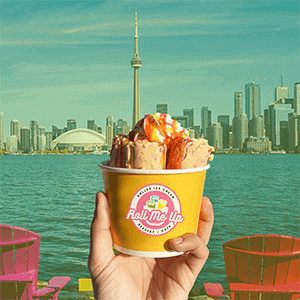 A DIFFERENT & CREATIVE BITE OF ICE CREAM TORONTO
We are always trying something new and better to keep the element of interest, even if it's something as simple as ice cream or other desserts. Our aim is to give you more time to roll delicious ice cream, meaning that everyone can get involved to make things even more interesting! Grab your favourite flavour now!
We serve up our world-famous ice cream rolls at different events as well year. From big events to private parties and weddings, our rolled ice cream, milkshakes and cheesecake collection has everything to make any event sweeter, memorable and best.
Let yourself be Cornish by nature this summer with the best creamy flavours. Want to know more about us, read Our Story and get inspired!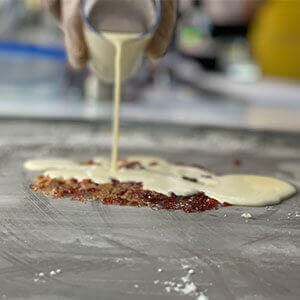 PREPARED WITH RICH & AUTHENTIC ICE CREAM YOGURT
Your search for the best ice cream near me ends at Roll me Up as we prepare all
our Thai rolled ice cream and dessert with rich, authentic and freshest yogurt for a flavour that's unforgettable and experience in every bite.
Roll me Up's most demanding items are rolled ice cream, bubble rolled waffles,
funky milkshakes, hot beverages, cone ice creams and cheesecakes. These are all
mind relaxant items can do one's antidepressant therapy also.
Living in Markham or East York without tasting us? Hop skip and search ice cream
rolls near me. We are just a step away from home. Grab your favourite rolled ice
cream and dessert flavours now.
Customer Reviews

Hosam ElAmin

Jaskirat Singh

Kanchi Pancholi

Riddhi Patel

Salima Lakhoo