Have you been craving the best rolled ice cream in Oshawa to satisfy your cravings? Do you think it is easy to roll up ice cream and make one for yourself at home? Well, it might not be as simple as you are hoping it to be. And the easy solution to that is to resort to a dessert café or look for ice cream near me options that can cater to your needs for thai rolled ice cream.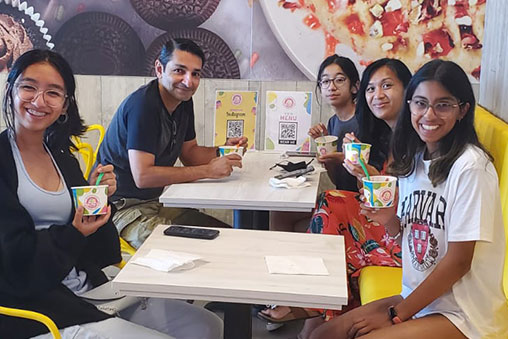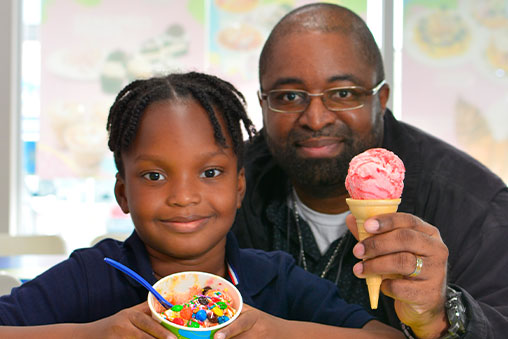 Now happiness can be attained in a small or a large cup filled with rolled ice cream! Do you know where to find this happiness? Roll Me Up Ice Cream & Desserts, best ice cream Oshawa, is the ultimate spot for all your ice cream cravings, but not just that, you can enjoy a lot of other desserts as well.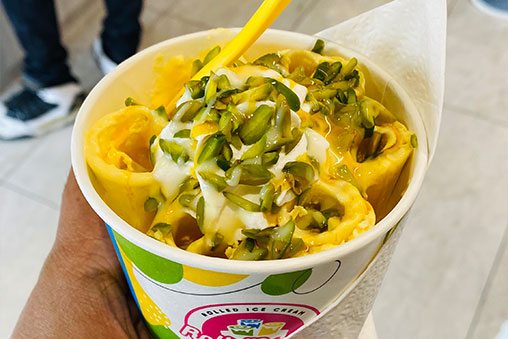 The Oh-So-Dreamy Thai Rolled Ice Cream
With the plenty of flavors available at Roll Me Up Ice Cream, you can choose your favorite rolled ice cream near me option along with your choice of toppings. See these scrumptious rolls being made right in front of you where you can choose your choice of syrup along with some fruits and toppings, including dry fruits and chocolates as well.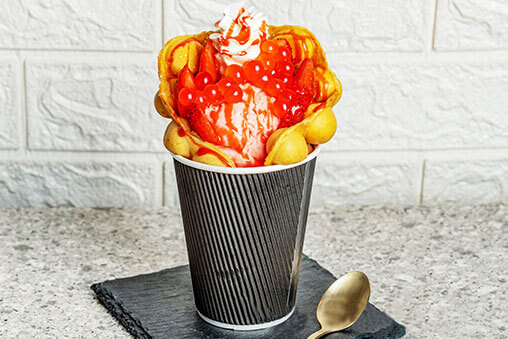 Bubble Waffles with Ice Cream is the Perfect Combo
This combo is a killer, for sure! These bubble waffles you can have at Roll Me Up Ice Cream Oshawa and have the time of your lifetime with the best ice cream flavors and toppings of your choice! These fluffy waffles at Roll Me Up Ice Cream & Desserts are just perfect in terms of the balance of flavors and this ice cream place is hands down one of the best ice cream places in Oshawa.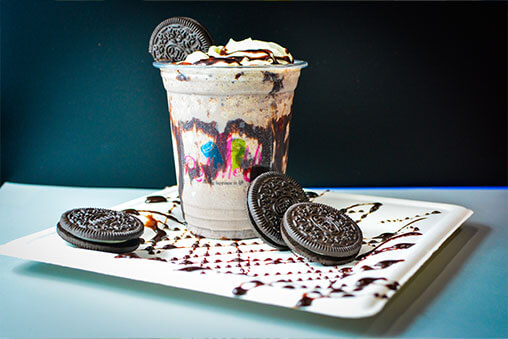 Milkshakes are the best desserts but better!
Roll Me Up Ice Cream & Desserts has got you covered with the scrumptious milkshake options that they have to offer you! Whether you want something simple like a fruit milkshake or something exotic with some chocolate, marshmallows, peanut butter, and more, you can find it all at Roll Me Up Ice Cream & Desserts.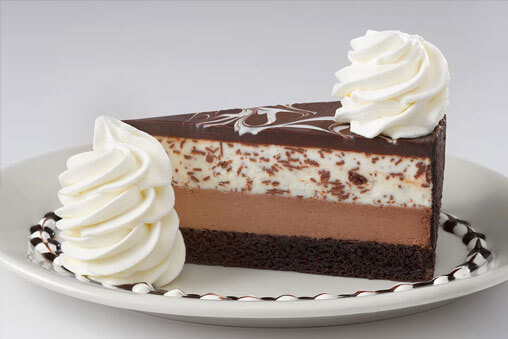 Cheesecakes from The Cheesecake Factory
Cheesecakes are the ultimate best desserts anyone would want who does not want something overly sweet but still sweet enough. The cheesecakes from the Cheesecake Factory are famous for their balanced flavor and freshness. And these you can find at the Roll Me Up Ice Cream & Desserts, hands down the best desserts café in Oshawa.
View Menu
WHY SHOULD YOU HAVE ROLLED ICE CREAM AT
ROLL ME UP ICE CREAM & DESSERTS?

One of the main reasons to have Thai rolled ice cream at Roll Me Up Ice Cream & Desserts, which is one of the best ice cream shops in Oshawa, is because of the taste.

Whether you are looking for the basic options, including the classics, that are, chocolate, vanilla, strawberry, etc., or you are looking for something complex and exotic, you will find it all here.

The flavors and the quality, each bit filled with real goodness, and more than that, this ice cream is filled with love. This is why you must have your favorite thai rolled ice cream Oshawa at Roll Me Up Ice Cream & Desserts.
Customers Review

Angelica Yalung

Bradley E

Matthew Nievera

Nisarg Desai

Rahul Haridasan