A cup full of happiness filled with Thai Rolled Ice Cream Toronto awaits you. Not in the mood for ice cream; we have got a lot of other dessert options.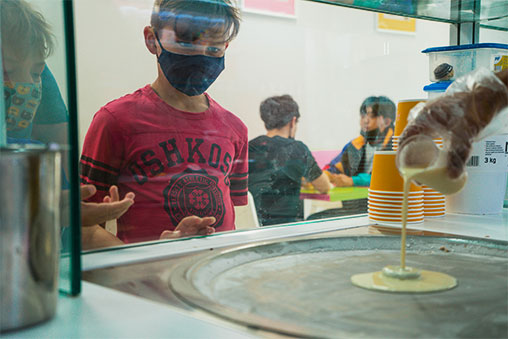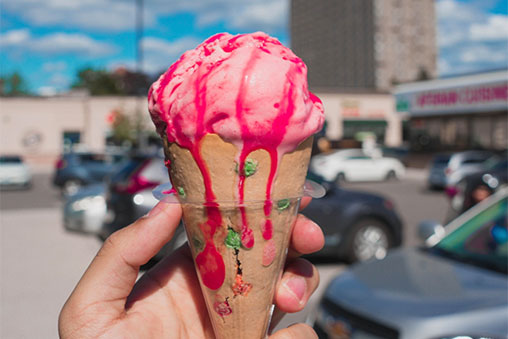 Too many options and have no idea what to try? How about we give you a brief of what is the best that you can try at Roll Me Up Ice Cream & Desserts? Check a list of our top sellers!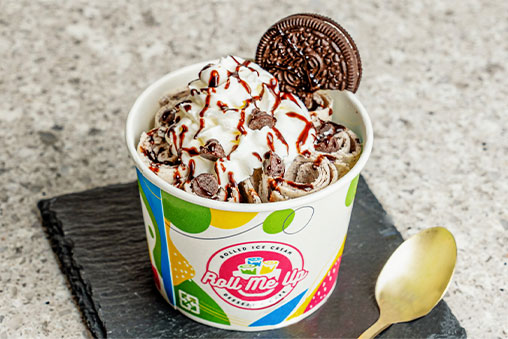 The Best Thai Rolled Ice Cream Toronto
Our famous Thai Rolled Ice Cream is available in multiple flavors paired with several delicious toppings and fresh fruits. It is a must try whenever you visit Roll Me Up Ice Cream & Desserts. A perfectly Rolled Ice Cream is your way to happiness.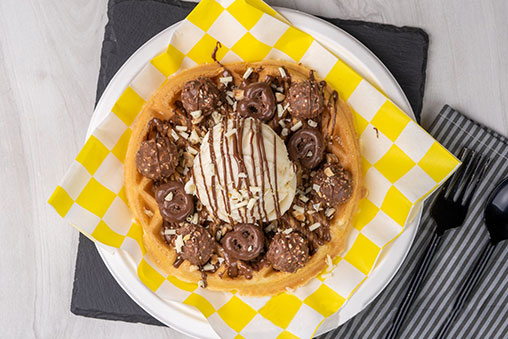 Oh, So Delicious Belgian Waffles
The best Belgian waffles Toronto with Ice cream are now available at Roll Me Up Ice Cream & Desserts. You can enjoy the fluffy bubble waffles with a wide collection of ice cream. Our Bubble Rolled Waffle Toronto is immensely famous, and you would not want to miss out on these.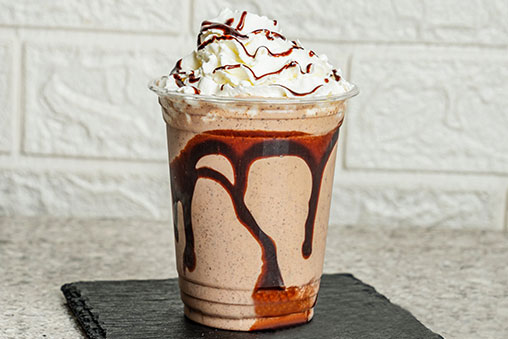 Super Scrumptious Milkshakes in Toronto
A supremely creamy mix of fresh fruits is ready to be served! Check our collection of milkshakes at Roll Me Up Ice Cream & Desserts, and you will not regret it! The decadent milkshakes that we offer are no doubt the perfect blend of flavors.
View Menu
WHY TRY THAI ROLLED ICE CREAM?

We offer a wide range of flavors, including some of the basic vanilla, chocolate, and strawberry, and you can also find some of the premium flavors that are a must-try.

All the desserts we offer are made with love to provide you with the best quality and taste. The Perfect rolled Thai rolled Ice Cream is a pure sight of love you should not miss out on.

You can also try out your favorite desserts with a number of toppings. Whether you like fruits or any other syrup on your dessert, Overlea Plaza Ice Cream has it all!
Customers Review

C Jawanda

Heena Jatania

Zarwah

Shawn Fedrick

Riddhi Patel