Best Summer Milkshakes To Try in 2021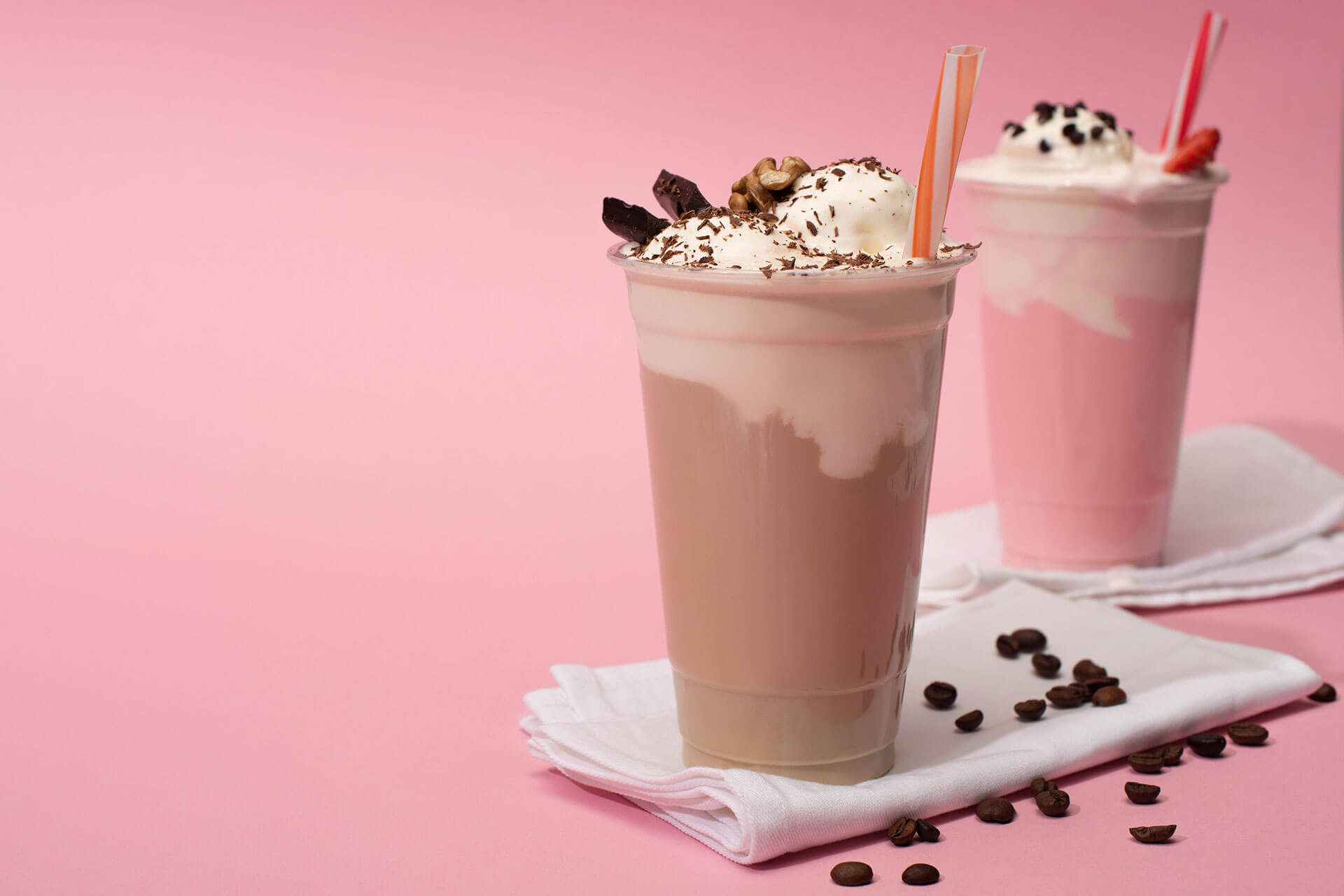 Juices, milkshakes and ice-cream milkshakes are highly preferred to cool you off while giving your body a healthy supply of all essential nutrients. Summer season is when skipping the usual food for something succulent, cool and healthy has been an established tradition.
To set your mood for creative, funky and exciting milkshakes to try this summer, we've compiled a list of all amazing flavors as well as a few recipes. However, if you're looking to escape it all, simply visit Roll Me Up where they've some amazing rolled ice creams, milkshakes, bubble waffles and premium desserts from The Cheesecake Factory. Anyways, over to the milkshake journey!
Summer Special Milkshakes
Close your eyes and picture the scent of freshly cut grass, the gentle sea breeze and all the good times you've had in your childhood outside in the warm weather. And between all this, having some amazing summer special treats to keep you cool simply make the season all the more memorable. Other than the ding-a-ling of the ice-cream man, you'd always flip over those amazing milkshakes, sometimes I do prefer making at home and sometimes buy fresh from one of the best ice cream shop near me.
To celebrate the season, have a look at some cool and creative milkshake recipes you can try this summer!
Strawberry Cheesecake Milkshake
We're surely not going to save the best for the last but sharing it first! Cheesecakes are considered king or all the creamy cakes that we love to dig in. Like usual cakes, they also come in different flavor's with strawberry cheesecake being the most preferred. Double-up the summer fun by preparing a milkshake using strawberry cheesecake. Here's all you need to know!
Ingredients:
Direction to Prepare:
Blend all the ingredients, crush some ice and serve.
Mango Delight
The fruit king of summer, none other than Mango; gets all the more royalty when blended in fresh milk and cream for mango milkshake. Already having the taste buds delighted, have a look at the ingredients!
Ingredients:
Mango (Sliced)
Fresh Milk
Cream
Mango Rolled Ice Cream
Sugar
Mango Syrup
Directions to Prepare:
Simply blend all the ingredients, crush some ice and serve. It's that simple. If you don't even want to take this hassle, just visit Roll Me Up where they serve amazing rolled ice creams and milkshakes.
Funky Strawberry Milkshakes
Following the likes of mango is yet another gem of all the fruits, yup it's strawberry, which when mixed in desserts makes it all the more appealing and tantalizing. And strawberry milkshake is simply irresistible; not to mention its light pink color that's sure to attract in a glance. Here's what you need!
Ingredients:
Strawberries
Fresh Milk
Strawberry
Sugar or Honey (Optional)
Strawberry Syrup
Direction to Prepare:
Just blend all the ingredients and add sugar or honey (optional). Spread a little strawberry syrup on the top and serve chilled.
While the above only three of the many other cool milkshakes you can have this summer, work some creativity and combine different ingredients to invent something new and even more exciting.
While you're reading the above, happy milk-shaking!