Blueberry Cheesecake Rolled Ice-Cream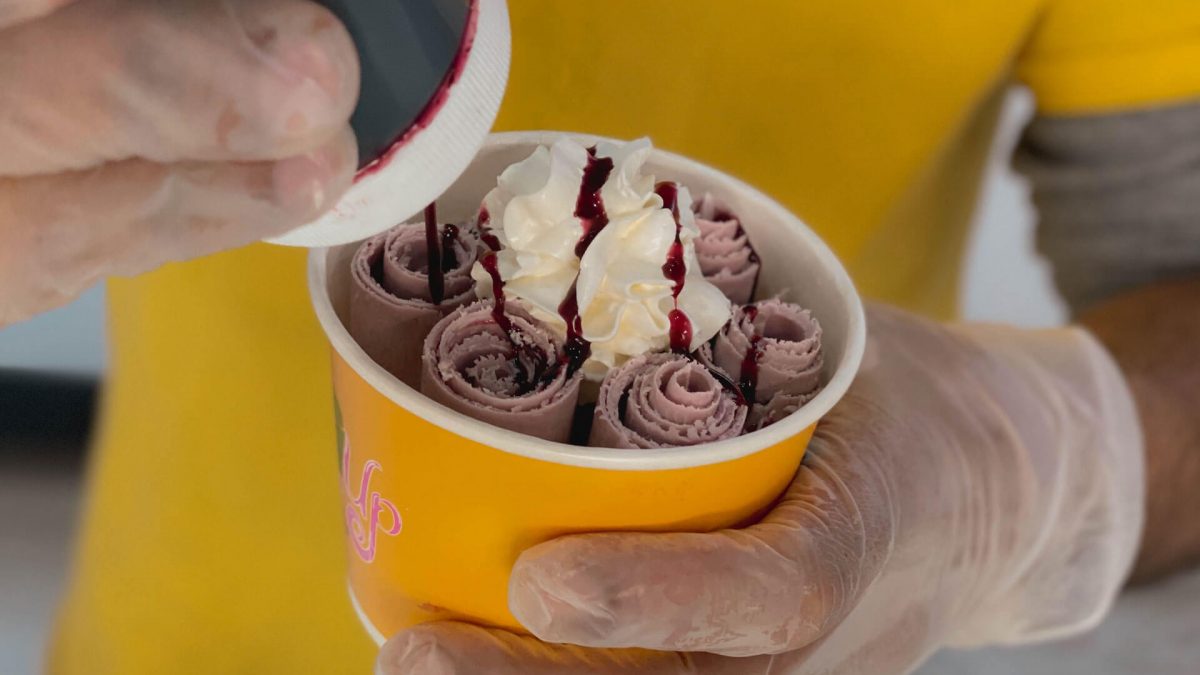 Whether recovering from a heartbreak or simply satisfying your crave for something sweet, ice-cream seems to be the best solution for all situations. Everyone has a different reason to enjoy the frozen dessert but one thing's common; we all love ice-creams and if they're from Roll Me Up Ice Cream & Dessert in Toronto, it's useless to resist!
We've long been discussing many different flavours especially chocolate, strawberry, mango etc. but there also exist another premium ice-cream that we sure love a lot however talked a little; none other than Blueberry Cheesecake Rolled Ice Cream.
Now, rather than debating on its origins, how good it is and so on, let's have a look at the best time when you can truly indulge in the rich, flavourful goodness of Blueberry Cheesecake Rolled Ice Cream. Sit back, take a scoop full and read on!
During Day Time
Just like we take in all the full-of-calories and protein foods, some people like to have their ice-cream during the day. In fact, many prefer the frozen dessert for breakfast or lunch as metabolism is high at that time. And since its full of fruity goodness of blueberry and richness of cheesecake, your best Thai rolled ice cream in Toronto is sure to taste even better during day time. It's better to avoid at dinner or as a midnight snack as you'll probably sleep a few minutes later post-consuming which wouldn't let the body burn off the calories.
For Breakfast
Most of our breakfast contain sugar in different form and amount because it helps in waking us up while activating our body as well as brain for the day. Morning is also when our metabolism rate is at its peak after proper rest so having your ice-cream at breakfast means a punch of energy, instant calorie burning throughout the day and thus prevent us from getting fat. Of course, how you're feeling in the morning also makes a difference because you surely don't want to dish out all the frustration on the rolled ice-cream.
Brunch OR Lunch
Between breakfast and lunch comes brunch which also tends to be lighter yet full of energy to keep the body and mind active. A combination of fiber, healthy fats and liquid is all you need which makes Blueberry cheesecake rolled ice-cream a perfect choice for a dessert-based brunch. Same is applicable for lunch as taking ice-cream is perhaps the best option and a balance between heavy and lighter meal to keep you up and active.
The rule of Three Days a Week
Doesn't matter how much you like ice-creams and all the delicious cravings you have, it's better to limit consumption to three days a week. Why? Because you surely don't want to get tired of the routine and simply move on to anything else; which is surely not going to happen! For overall good health, ice-creams do contain sugar and fat content so you better divide the consumption on alternate days a week. To make the rolled ice-cream even healthier and tastier, add more fresh fruits to it or simply go for extra blueberries.
For sure, there isn't any particular time of the day or season in a year to have your ice-cream as it's always as delectable and amazing as you. In fact, even doctors suggest ice-cream to those feeling low or sad over something. Then again, dentist recommend ice-cream post dental surgery (not all however). Now that you've read all about Blueberry Cheesecake Rolled Ice-Cream, when are you buying at Roll Me Up Ice-Cream & Dessert for yourself and your family?