Delicious Ice Cream Flavors to Keep You Cool This Summer!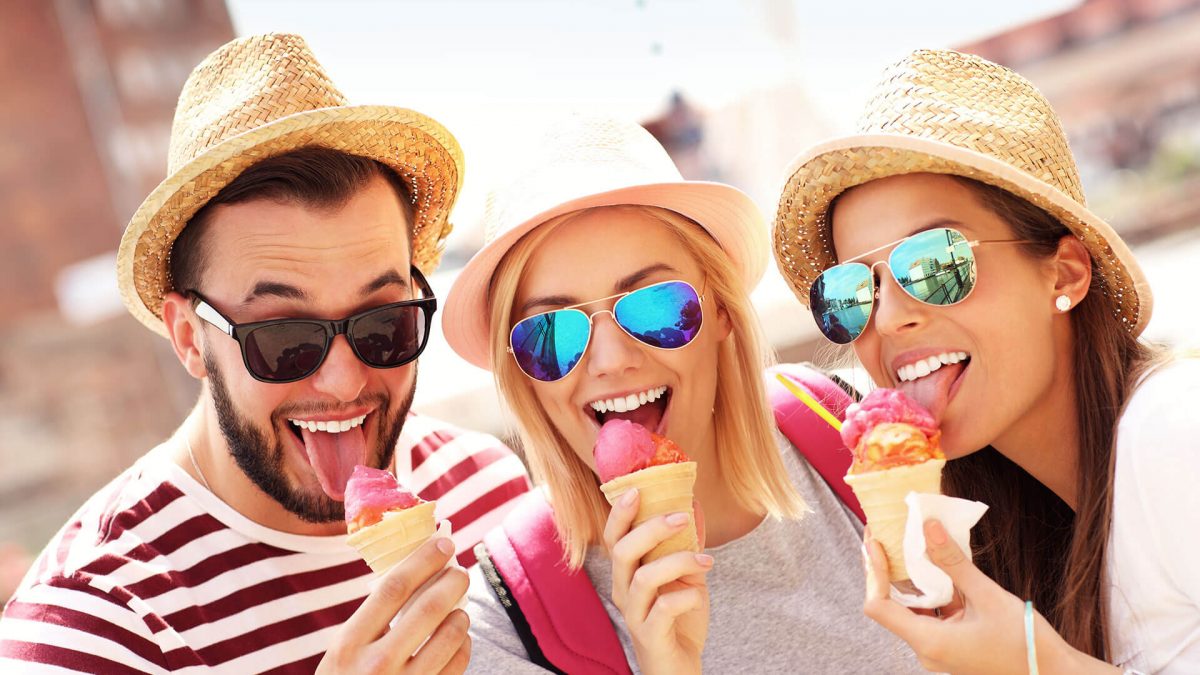 There is no better way to beat the scorching heat of a sunny summer day than by grabbing yourself some ice cream. There are plenty of people out there that might be content with a simple scoop of vanilla or chocolate-flavored frozen dessert. Still, for the folks that crave a little more excitement in life, there is nothing more satisfying than the wide range of rolled ice cream flavors we have to offer. During our seasonal search, we experimented with a handful of different tastes on our quest to bring you the most intoxicating flavors of ice cream this summer. And boy, were we ever successful! Simply search for 'ice cream near me' when you're in Ontario to find our closest stores in your vicinity to treat your taste buds to the best handcrafted ice cream flavors in the world.
Without further ado, we have gathered a list of our tantalizing ice cream flavors to compliment your summer!
Summer brings with itself unwarranted sunny days that most folks aren't a fan of. However, it quickly more than makes up for its scathing heat by being a generous host to the King of Fruits, Mangoes.  Mango ice cream is guaranteed to cheer up even the gloomiest of your days with its refreshing taste and enticing smell.
Our mango rolled ice cream is handcrafted from the ripest and sweetest mangoes, served with whipped cream and mango sauce to exhilarate your experience!
A heartthrob for true ice cream lovers, our Pink Lady is the epitome of the best vanilla ice cream you will ever taste. It strikes the perfect balance between its rich taste and creamy consistency without being too bland. Paired with heavenly strawberry sauce, fresh strawberries, and whipped cream, this powerful combination will have you addicted.  You can blend this with milk and have yummy milkshake treat.
This dynamic duo of vanilla ice cream roll-ups and chocolate Oreos is just the pick-me-up you need at the end of a stressful day. Sprinkled with chocolate sauce, whipped cream, and M&M's, this flavor is guaranteed to cheer up your mood!
Your favorite campfire treat just got a whole lot cooler! If you enjoy gooey marshmallows roasted to perfection and sandwiched between crunchy graham crackers, this might be the perfect dessert for you. Oh So Yummm! It comes with a vanilla base and is served with chocolate sauce and whipped cream.
You want it? Get it today! Overlea | Markham Village.
This flavor brings you the classic time-old combination of vanilla ice cream with gooey chocolate malt cake to make all your occasions special. Celebrate your birthday in style with this exquisite frozen dessert, consisting of a vanilla base, a pound cake center, and topped with strawberry sauce and colorful sprinkles. Mount a sparkly candle on the top, and you're good to go!
6. Watermelon
Watermelon-flavored ice cream may not be everyone's cup of tea, but true ice cream lovers know that there is something extraordinary about this flavor. Watermelon ice cream, made from the summer fruit with sweetness galore, brings you an exciting flavor that is guaranteed to tantalize your taste buds and leave you craving another scoop.
This frozen dessert has a rich yet creamy taste, topped with whipped cream and sprinkles.
For the folks that aren't a big fan of very sweet desserts, this flavor brings forth the perfect combination of salty and sweet to make you writhe in pleasure. The caramel ice cream base pairs perfectly with whipped cream and thick caramel sauce to make your mouth water.

This is the perfect dessert for cheesecake lovers. Strawberry cheesecake ice cream combined perfectly with rich and colorful strawberry sauce creates an explosion of flavors in your mouth. This ice cream is topped with whipped cream to give your dessert an exciting vanilla flavor.