DIY Ice Creams Rolls – At Home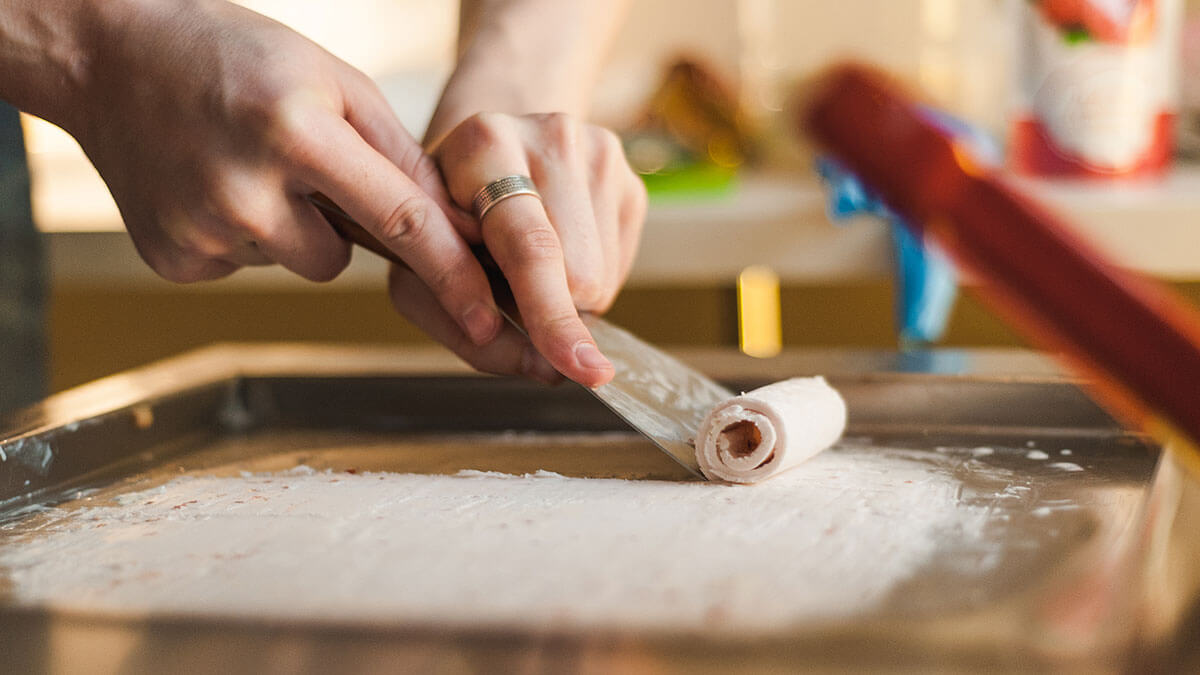 Are you an ice cream lover and crave it often? Are you interested in making the ice cream at home to not only munch on it late at night but also serve to the guests? Then, you have landed at the right spot. Rumor has it that homemade ice cream is super simple and easy to make, and guess what? This Rumor is absolutely true. 
People with sweet tooth find ice cream, a piece of heaven, which is not wrong. For anyone interested in DIY ice cream rolls, this article is for them. Do you think making ice cream rolls can't be done at home? Well, that is not correct. If you have seen the east York ice cream shops making rolls in front of you, you are halfway there. You know the technique of making the rolled ice cream, but where to find the metal pan at home that too cooled down at -30 degrees. 
How to make DIY rolls at home? 
If you have the mixture of ice cream containing cream, milk, sugar, and your favorite ice cream flavor, the task is half done. Now look for a baking tray or any metal pan a little deep and pour the ice cream mixture into it. Make sure you put in a thicker layer of the ice cream mixture to make it easier for you to roll. Place this pan in the freezer for at least 12 hours so it can freeze properly, and then take it out. Now use a spatula to roll the ice cream as you see at the ice cream Shops Pickering. Isn't it simple and easy? Well, yes, but it is a time taking process. Moreover, if you feel the ice cream is not set even after 12 hours in the freezer, it is better to pop it in the freezer for a few more hours. 
2 ingredients recipe for ice cream rolls
If you are looking for the recipe for the roll ice cream, let me tell you, the two of the main ingredients are condensed milk and cream. Condensed milk is for the sweetness and the cream to give it a velvety texture. This one is the easiest recipe you can find. Also, you can add absolutely any flavor, including chocolate, strawberry, or even add twix or any other chocolate of your liking. You just need to make small pieces of these condiments so that the spreading is easy and breezy. 
However, this recipe might require some practice for you to excel since if you are more cream, the sweetness will not be the same as ice cream, and if you add more condensed milk, it might become sticky and be difficult to make rolls then. And if you are craving ice cream right now, you might not want to wait 12 hours, and in that case, it is better to just go to the ice cream shop near you and get rolled ice cream. 
Wrap up 
Do you not want to get into the hassle of making the ice cream rolls at home and waiting for a long time? In that case, it is best to head to the best ice cream shop for rolled ice cream. You can drop by Roll Me Up ice cream and check their menu with the best flavor options you will love. You can also get the oh-so-yummy milkshakes and cheesecake on the menu. This one is the best fit for your sweet tooth and your dessert cravings.