Fun Ways to Enjoy Nutella Peanut Butter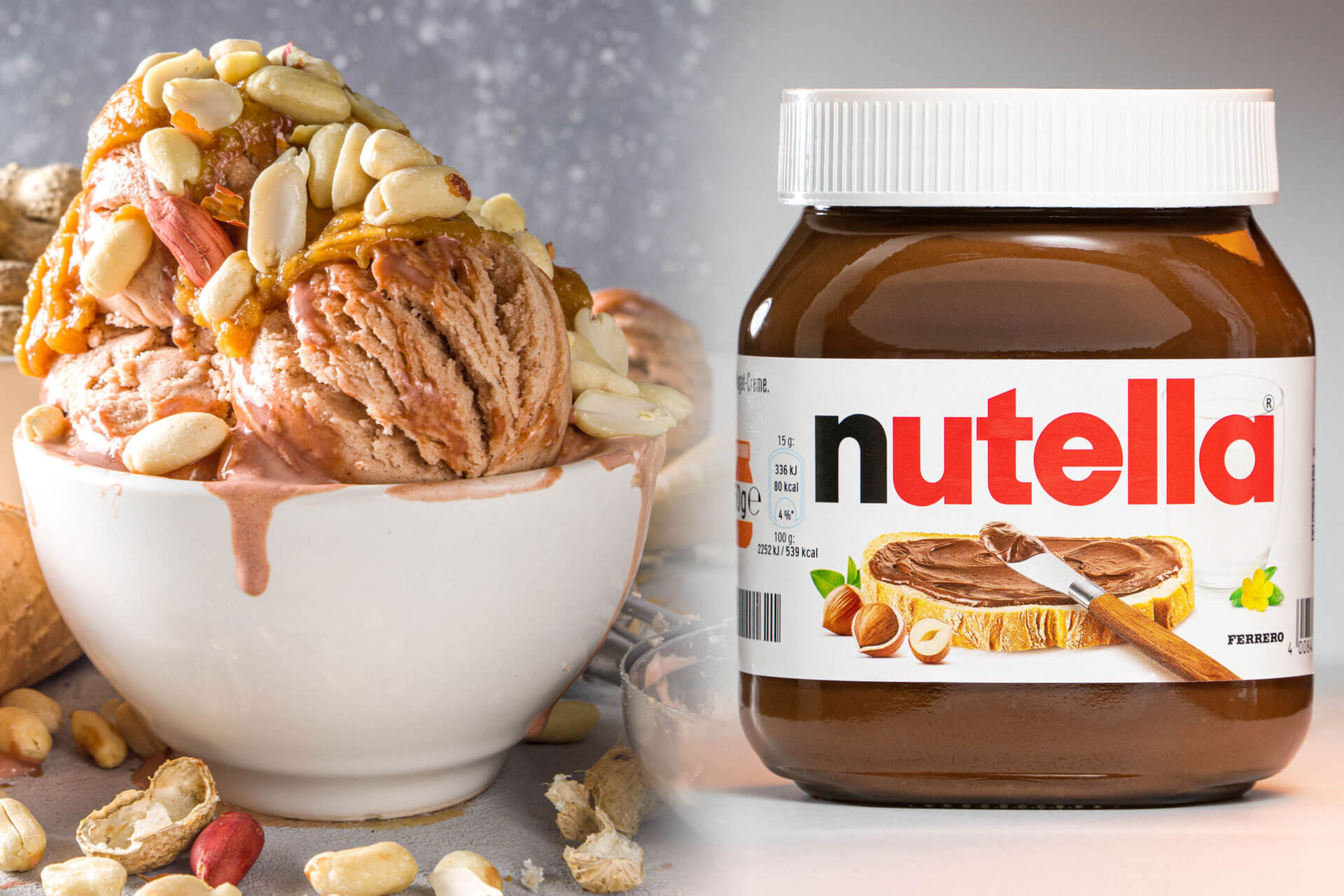 There're many different, exciting, fun and creative ways to enjoy Nutella Peanut Butter than simply spreading it on a bread slice or those baked fruit buns. Want to explore? Simply read on.
Nutella Peanut Butter Cookies
No-bake cookies has been an all-time favourite, nostalgic recipe but, with Nutella peanut butter, it definitely brings an exciting new twist that's especially for and loved by the new generation of ice-cream and cookie fans.
Rolled Ice-Creams are our speciality here at Roll-Me-Up Ice-Cream and Dessert in Toronto known to serve the best of handmade, high quality rolled ice-creams. To double up the fun and excitement of your favourite flavours, add Nutella peanut butter to experience the best of rolled ice-creams.
Nutella with Muffin
Simplest yet one of the best uses to have a superb muffin-based breakfast is to add Nutella on it. Indeed, it's going to be a bit messy and gooey but, you surely haven't tried such an amazing combination ever!
Source: chilitochoc
Chocolate Crunch Bars with Nutella
All those tempting have a dessert that's seriously indulging and takes you on a roller-coaster ride to sparkle up your sweet-tooth must try their chocolate bars dipped in rich goodness of hazelnut of Nutella peanut butter.
Source: firstandfull
It's something that feels like a fancy candy but, much easier to prepare with a taste like chocolate covered baked cookies.
Nutella Sticky Buns
Sticky buns have always been a staple for breakfast, brunch and lighter snack in the evening. When covered in Nutella, it definitely becomes everyone's favourite, light and a must-have dessert.
Dark Chocolate & Nutella
Kryptonite is secret to Superman's powers. The same goes for Dark Chocolate when blended with Nutella which is the reason such a dessert is rare and reserved mostly for special occasions however, you can definitely try it every other day.

Nutella Hot Chocolate
Other than the winters, hot cocoa is almost everyone's favorite and you can upgrade the already rich taste by adding Nutella to make the most of every season be it summer, winter and everything in between.
Nutella Brownies
To all those who like having their brownies extraordinary fudgy, add Nutella with a few whipped eggs for a dessert that's sure to make you fall in love with your brownies again.
Nutella Puffs
Whether puffs or chocolate croissants, you can fill the centre with Nutella and serve them hot.
Source: thefoodcharlatan
For sure, the rich hazelnut flavour when infused with fresh baked puffs and croissants will keep you asking for more.
Nutella with Cream Cheese Sandwich
Some people would think twice on the creative combination of Nutella and cream cheese for both are rich but, the partnership in taste is the best ever.
Source : The Kitchnn
They're each other's strength to form extraordinary delicious sandwich. All you need is to sprinkle a pinch of salt before serving for a super perfect finish.
Nutella & Strawberry Pop Tarts
Make pop-tarts at home if you couldn't resist eating them every other day. For a truly creative and superb flavour, add strawberry jam and Nutella to double up your love for the pop-tarts.
Read More Blogs :