Must Taste: Top Milkshakes Spots in Markham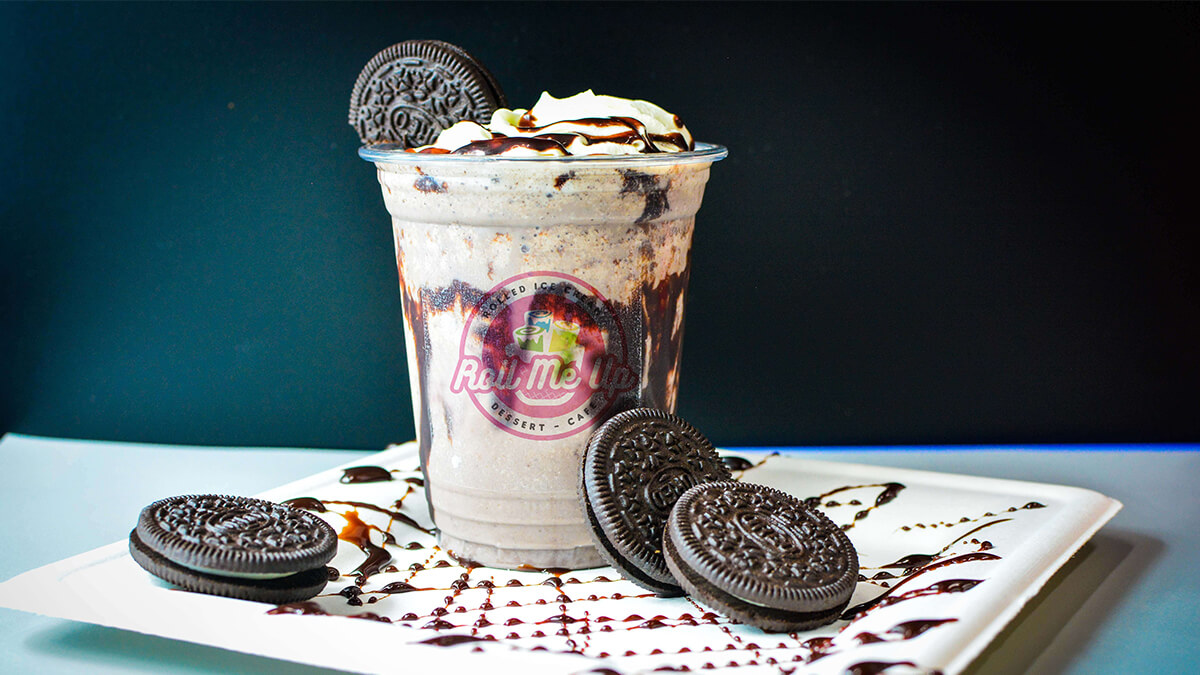 A good dessert can immediately lift your mood, and if it is a perfect blend of flavors as per your liking, then aren't you in absolute heaven? Milkshakes are one of the most desired confectionaries that people enjoy these days.
Do you love milkshakes and enjoy the rich and creamy blend of fruits with a good amount of toppings? If yes, you must always look for the best milkshake spots. Do you live in
Markham and looking for the best milkshakes in Markham? Well, that is not a problem because you have landed at the right place where you can find out some of the most desired and liked milkshake spots in Markham.
While you are exploring the best milkshakes near me, also explore some of the best dessert places that will not only serve you milkshakes but also offer you the best desserts and other confectioneries.
Let's find out some of the best milkshake places in Toronto.
Roll Me Up Ice Cream & Dessert
Roll Me Up Ice Cream & Dessert is one of the most popular places where you can get milkshakes in Toronto. It is the perfect spot that is not only going to offer you milkshakes in multiple flavors, but you can also enjoy several different flavors of ice creams along with plenty of dessert options. So isn't it the perfect place for you?
Roll Me Up Ice Cream & Dessert is famous not only for making delicious and divine milkshakes in a variety of flavors combined with excellent toppings but also it is renowned for its rolled ice cream. When you are in Markham, you must try roll me up ice cream & Dessert at Roll Me Up Ice Cream & Desserts.
Specialties at Roll Me Up Ice Cream & Dessert
When you are at Roll Me Up Ice Cream & Dessert in Markham, enjoy and satisfy your sweet cravings. There are plenty of options that you can choose from. Roll Me Up Ice Cream & Dessert will serve you the best ice cream flavors along with an excellent amount of topping options, including fresh fruit and syrups.
This outlet is a must try because of its excellent customer service and also the fresh ingredients and a variety of toppings that it uses to make these ice creams and milkshakes make them taste even better. The unique flavors and creamy texture of the ice cream are what people love about Roll Me Up Ice Cream & Dessert. Of course, you can get your hands on the funky milkshakes as well, which are not as simple as it sounds and tastes divine.
While craving a sweet dessert in Toronto, Roll Me Up Ice Cream & Dessert is the right option.
Some of the other outlets for the best milkshakes
D Spot Dessert Cafe
This one is also located in Markham on 14th Avenue. D spot Dessert and Cafe is another place if you want to enjoy excellent quality milkshakes that are perfectly blended and have a scrumptious flavor to them. You can find out multiple different options for milkshakes, and along with that, there are a lot of other dessert options as well.
Demetres Downtown Markham
The next step you can explore while in Toronto is Demetres downtown Markham. This is the perfect spot where you can get milkshakes with delicious syrups and toppings. The variety of milkshakes at Demetres downtown Markham is delicious, and you can try out many options, not only for the milkshakes but a lot of other dessert options as well.
Village Ice Cream Shope
This one is also located in Markham, Toronto. Village Ice Cream Shope is not only for regular milkshakes, but it is also great for ice creams and cheesecake options. You can also get absolutely delicious cupcakes as well. You can get yourself a doughnut or an ice cream and enjoy your visit here. Don't wait. Try it now!
Old Firehall Confectionery
One of the other best options that you can explore while you are in Markham is to get to the Old Firehall Confectionery, which is known for its delicious milkshakes. There you will find a variety of ice cream, milkshakes, and candy as well. This confectionery shop can be the perfect fix for you if you have a sweet tooth and want to satisfy your sweet cravings immediately. Check the menu and order your favorite milkshake right now!
Although there are many other incredibly great options available that you can explore in Markham, the top five have been mentioned above. Our top pick would always be Roll Me Up Ice Cream & Dessert since it has plenty of different dessert options, including funky milkshakes that are super rich and creamy and the rolled ice cream options. While exploring options at Roll Me Up Ice Cream a& Dessert, do not forget to check out the cheesecake options available that have been sourced from the cheesecake factory.
So what are you waiting for? Have you decided to visit any of the top five places we have mentioned to get yourself the best milkshakes In Markham?
Get your hands on the divine deliciousness of milkshakes from these outlets in Markham, and explore the best of the milkshakes.