The Best Places to Get Belgian Waffles in Canada: From Local Cafes to Popular Chains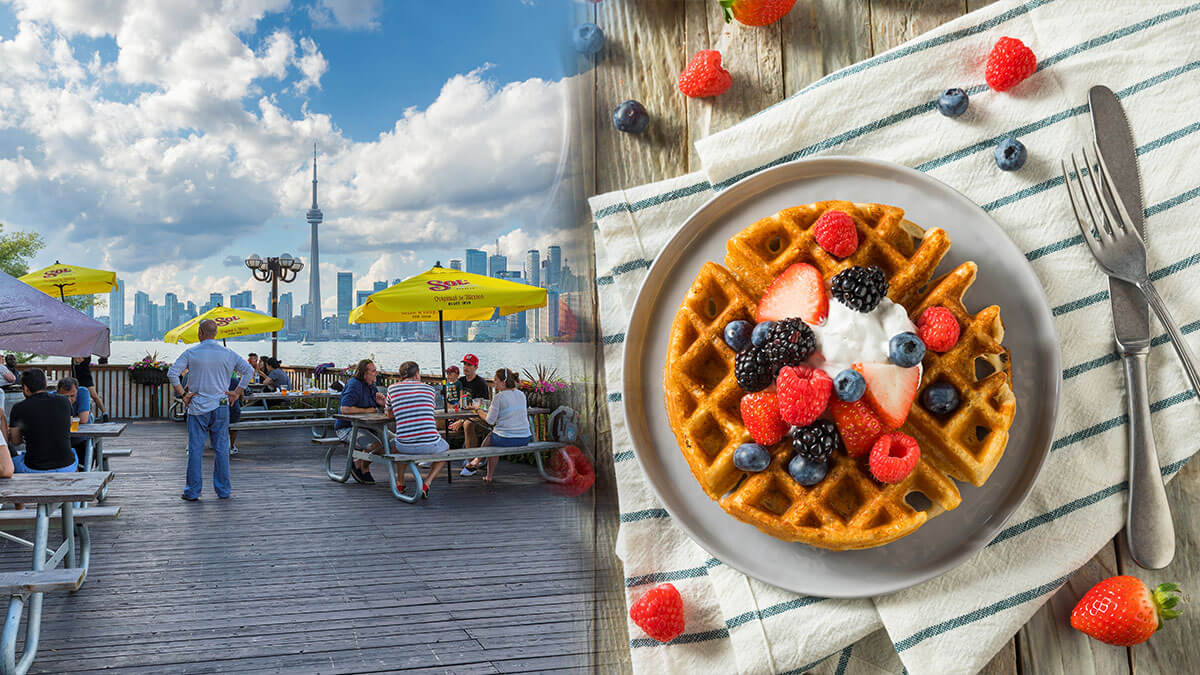 Belgian waffles have become famous immensely over the past few years. These waffles are hands down the combination that came straight from heaven. The dense flavor, texture, and combo with ice cream or syrup are what make it just perfect. Belgium waffles in Toronto are also widely popular, which is why there are various ice cream parlors and dessert delicacies offering Belgian waffles that too with rich and heavenly ice cream and chocolate options. The variety of flavors, textures, and toppings that you will get with these Belgian waffles is nothing more than a surprise. If you have not tried it yet, this is the time that looks for the best Belgian waffles places near me, offering rich and heavenly waffles made freshly and combined and served with the best of the best ice creams and more. In this article, we have compiled a list of local, popular, and bigger chains offering just the perfect ice creams and waffles. If you are looking for Belgian waffles in Toronto and Belgian waffles in Markham, you have landed in the right spot because you will find it all here! 
Dive into the list below to find out the best ice cream and Belgian waffles places. Get started already! 
How to find the best Belgian Waffles places in Toronto? 
When looking for the best Belgian waffles in Toronto, the first thing to be done is to look for the customer reviews. The customer reviews will tell you all about the quality of these waffles. So, whatever place you are planning to visit, it is important that you look for the customer reviews and see what people have to say about the Belgian waffles. The quality and pricing matter a lot. It is highly recommended that you look at the price list as well. Price variation is one of the selling points that most customers consider. With taste and quality, price should also be considered. Once you have checked all the reviews, prices, quality, and flavor options, then you can decide which is the best place to visit to have Belgian waffles. If you are trying to save yourself from the hassle, it is best that you visit Roll Me Up Ice Cream & Desserts today and get your hands on the best Belgian waffles that too with scrumptious ice cream flavors. 
Roll Me Up Ice Cream & Desserts 
This spot is hands down the best place to try Belgian waffles. This is the spot that has not only Belgian waffles but also ice creams that too of a different kind. Thai rolled ice creams which are now famous all over the world, can be found here. You can try your favorite ice cream flavors in the form of rolled ice cream. Here you will also find bubble waffles, and along with that, you can try out milkshakes which are a combination of heavenly ingredients to make these milkshakes absolutely delicious. The list of desserts on the menu at Roll Me Up Ice Cream & Desserts is pretty long and equally tempting, which is why this place has to be your go-to place if you are in Markham, Toronto. Your dessert experience will be incredibly amazing because of the flavorful dessert options available here. Now is the time to visit Roll Me Up Ice Cream & Desserts so you can also enjoy the truly delicious desserts. 
Looking for other options where you can try out Belgian waffles? Well, look no further. We have listed down 5 other places to try if you are looking for the best Belgian waffles. Explore the best options right now and enjoy these scrumptious treats, that too with ice cream or chocolate syrup.
Lekker

Petit Dejeuner

Cluck Clucks Chicken & Waffles

Eggstatic – Artisan breakfast & brunch

The Dirty Bird Chicken & Waffles
These are some of the popular options to try out when you are in Toronto. The above-mentioned list of 5 places will offer you Belgian waffles, which are greatly known because of their quality, price, and customer reviews as well. However, the best of the best option is still Roll Me Up Ice Cream & Desserts because of plenty of options along with the taste and menu choices available. 
Now that you have taken a look at the top places to visit while you are in Canada and want to enjoy tasty Belgian waffles, you must head towards your favorite place and try the world-famous waffles with ice cream. If you are looking for our pick, then we would suggest you visit Roll Me Up Ice Cream & Desserts, where you can not only have waffles but you can also try a lot more. Wondering what else is available there? Well, while you are there, you must try their popular and famous thai rolled ice cream. There are milkshake options also available that you must try. These milkshakes are heavenly, for sure. In not ice cream and milkshakes, try the super delicious cheesecake, exclusively from The Cheesecake Factory, which will be just the perfect experience. For anyone who loves sweets and craves dessert very often, Roll Me Up Ice Cream & Desserts will be your favorite spot that you will love to visit often. Make a list of desserts and ice cream flavors you want to try and have at it when you visit Roll Me Up Ice Cream & Desserts the next time.