20 Delightful Winter Desserts to Keep Out The Cold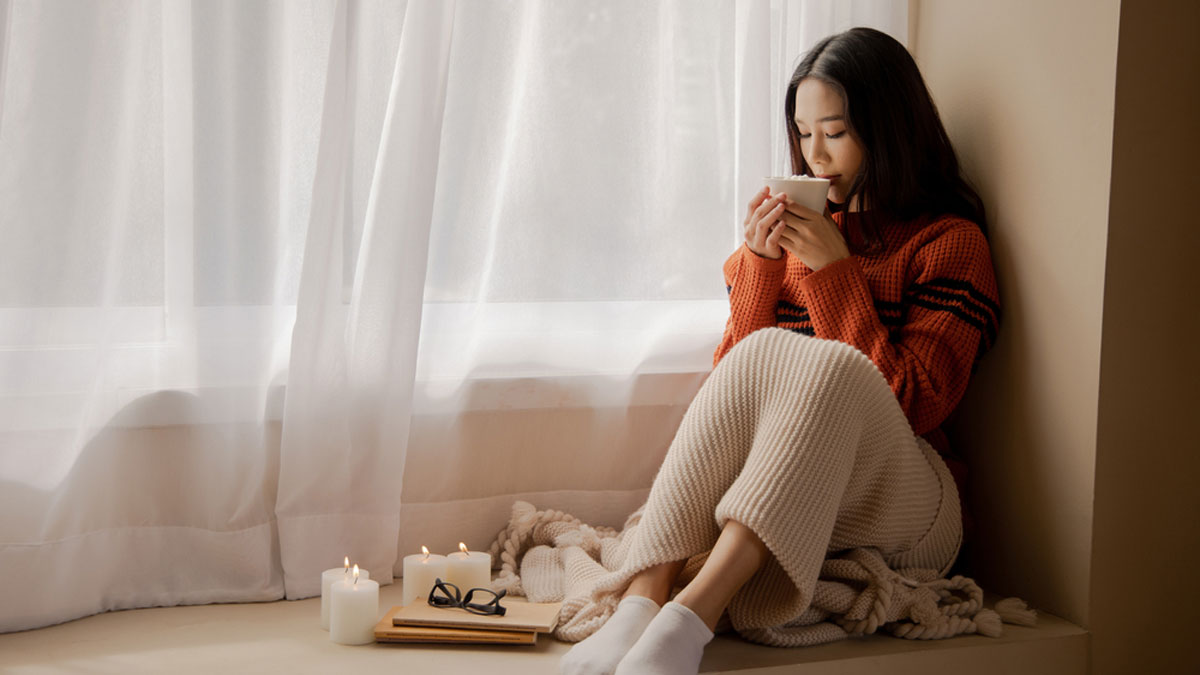 Winters are the best time for having both hot and cold deserts. We all want something sweet in winter to spend quality time with. The winter desserts include pie, ice cream, chocolates, and many more. You can get warm deserts if you feel cold and want something sweet. The winter desserts will give an instant energy boost to beat the intensity of cold weather.
The deserts in winter are a way to enjoy the cold weather and spend quality time on any occasion. Now, if you are looking for desserts, this guide is for you.
Here we will share the list of warm desserts you can consider while planning any winter event.
Now, let's start the list of winter desserts with rolled ice creams. There are plenty of places where you can get the rolled ice cream and enjoy the cold weather ideally. The rolled ice cream comes with plenty of flavors and locally sourced ingredients.
Waffles are a fantastic dessert in winter. It comes with savory flavors and is soft inside with crispy outer layers. Belgian waffles have toppings with your favorite ice cream to enhance their taste.
Dutch Apple Cake
Dutch apple cake is a traditional dessert you must try this winter. It has a frequency of flavors you can enjoy according to your taste. If you live in Canada, you may find the delicious dutch apple cake in town.
Caramel Custard
Caramel custard is a simple recipe that becomes a famous dessert in winter. You can have it after every meal to get a sweet treat at the end of spicy food. There are plenty of recipes for making caramel custard, and you can also try different flavors.
The cone ice cream is an all-time favorite for adults and kids. Right? It is one of the favorite cold deserts in winter, especially when celebrating any moment with your friends, family, and colleagues.
Gingerbread
Gingerbread is one of the oldest winter desserts with a traditional taste and warmth. After making the gingerbread, your house will give a conventional scent that attracts every family member to the kitchen.
You can top the gingerbread with topping, like freshly whipped cream or ice cream, according to your choice.
Jumbleberry Crumble
You may hear the name of a jumbleberry crumble dessert for the first time. However, it is a homemade warm dessert with fantastic flavor and taste. It has a topping of creamy whipped cream and contains the base material as berries. So the combination of berries and cream will enhance its taste.
The fresh slice of cheesecakes, along with ice scoops, will improve the warmth of winter. It is a cold desert that is similar to unique cheesecake flavors.
Baked Sweet Potato Pudding
Every household has leftover sweet potatoes. Right? So here is the best dessert of winter with sweet potatoes. You can make a pudding of sweet potatoes and serve it with your ice cream flavor.
Pear Crisp
Pear crisp is a fantastic dessert that you can have during winter breakfasts. It has the base of pears in some sweet solution and is topped with crispy layers. You can have it warm or cold, according to your choice.
Raspberry Custard Kuchen
Raspberry custard kuchen is another amazon warm dessert with custard as a base. It is a german treat for your winter desserts. You can make your breakfast table more appealing with raspberry custard Kuchen.
The bubbled rolled waffles are a fantastic dessert with high quality of taste and appearance or textures. If you want to get some social media-inspired winter dessert, there is no better option than bubble-rolled waffles.
Apple Dumpling Bake
Apple dumpling bake is a famous dessert that every family member like during winter. It has a soda as a secret ingredient and a rich apple taste.
Pecan Pie Cobbler
Pecan pie cobbler has a rich taste of cobbles and pecan pie. Once you have the pecan pie cobbler, you will find it tastes better than ice cream. So in winter, you can have it by combining it with whipped cream and ice cream.
Old-Fashioned Rice Pudding
Rice pudding is famous globally during winter, especially if you are looking for traditional desserts in winter. The old-fashioned rice pudding has a rich taste in every  bite. You can enhance the flavor by combining it with a scoop of ice cream.
Mocha Pudding Cakes
The mouthwatering mocha pudding mini cake is a perfect treat for winter desserts. It has the rich taste of mocha coffee and satisfies your cravings for desserts during winter.
Apricot Upside-Down Cake
Apricot upside-down cake gives a crispy golden taste. It has elegant flavors of apricots and shows the touch of traditional pineapple versions of cake.
Fudgy Peanut Butter Cake
The peanuts are the heart of winter if we talk about nuts. But what about the winter desserts that consist of peanut butter? The fudgy peanut butter cake smells so appealing, and you can not resist it even if you are on a diet.
Dark Chocolate Croissant Bread Pudding
You may try the bread or rice puddings last winter. But now it's time to get a new dessert at your dinner table. Dark chocolate croissant bread pudding contains dark chocolate with some garnishing of your favorite nuts.
Hot Cocoa Souffle
Hot cocoa souffle are a special dessert that nobody can resist during winter. It is an easy-to-make and delicious winter dessert that gives exceptional taste and warmth to the body.
FAQs
The top desserts you can keep at room temperature include carrot cake, doughnuts, pies, lemon bars, summer cocktails, and cookies.
If you are looking for cold desserts during winter, it includes ice cream, custard, soft serve, frozen yogurt, snow cone, and many more.
There are certain deserts in winter that taste good as warm. But mostly, you need to put desserts in the refrigerator, like recipes containing raw dairy products, custard, pie, or leftover creams.